JAN PERRY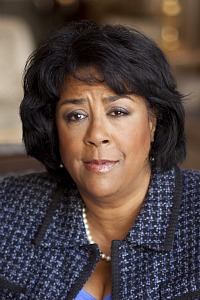 Now in her third term in office as Councilwoman of the Ninth District, Perry represents some of the most diverse and vibrant communities in LA including Bunker Hill & South Los Angeles. She has responded to the district's needs by making major improvements in the district's infrastructure, driving efforts for quality job development and supporting the development of housing.
        Perry currently chairs the Information Technology and General Services Committee.  Perry also serves on the Exposition Light Rail Authority and appointed by the mayor to represent LA as governing board member of the South Coast Air Quality Management District
Perry earned her bachelor's degree from the USC School of Journalism, cum laude, and her master's degree from USC in public administration.